With half term upon us, we're always looking for something fun, practical, educational, inspiring to do together and Dr Sarah Beynon's Bug Farm may just provide the perfect antidote!
Founded by BBC presenter Dr Sarah Beynon and her partner Andy, the Bug Farm provides a wonderful space to discover and learn about all things bug-related.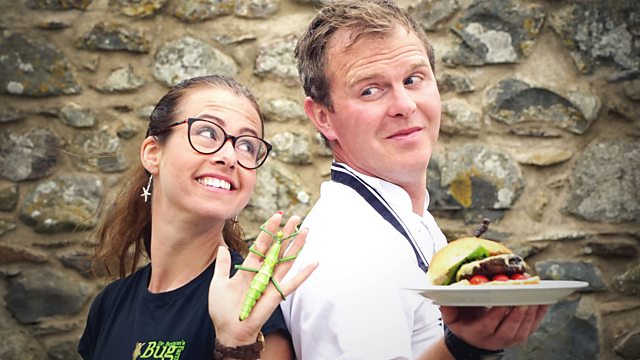 "We are a 100 acre working farm, research centre and visitor attraction all about invertebrates ('bugs') and sustainable agriculture based just one mile from St Davids in the heart of the spectacular Pembrokeshire Coast National Park."
The visitor attraction includes:
-Tropical Bug Zoo
-Bug Museum
-Up-Close Sessions
-Arts & Crafts
-Artist in Residence
-Rustic Indoor Play Barn
–Grub Kitchen Café – Hailed as the UK's first edible insect restaurant, the menu includes edible insects, locally-sourced non-insect dishes, kids menu & traditional Welsh delicacies
-Gift Shop
-Workshops, Talks & Activities (see our Events list on Facebook)
-Walled Garden
-Bug Farm Trail
Among the many varied things to do, the Grub Kitchen also caters for lunch (+snacks, drinks) with their interesting take on bug-themed cuisine (or entomophagy)…. our mouths are watering at the prospect of a Grub's signature bug burger (a blend of toasted crickets, mealworms and grasshoppers, spinach, sundried tomato and seasonings) with polenta chips and tatziki!! YUM
With worldwide food shortages becoming more commonplace, this micro model cafe and farm in the heart of Pembrokeshire may just provide the perfect insight and alternative solution: we need to farm and eat bugs to save their habitats!
Dr Beynon's Bug Farm is open every day over half term (weekends/school holidays until Christmas) and not only presents the perfect opportunity to learn about different species of insects but also provides a chance to sample cuisine that will definitely tickle your taste buds!