While the majority of Butterfly species make use of the heart of the summer for gracing us with their colourful flights of fancy, there are some species that have second broods and are visible (if sometimes a little elusive) later on into the start of Autumn.
Butterfly Conservation have made a great illustrated poster of the different species of butterflies and moths still around if you're lucky enough to catch a glimpse!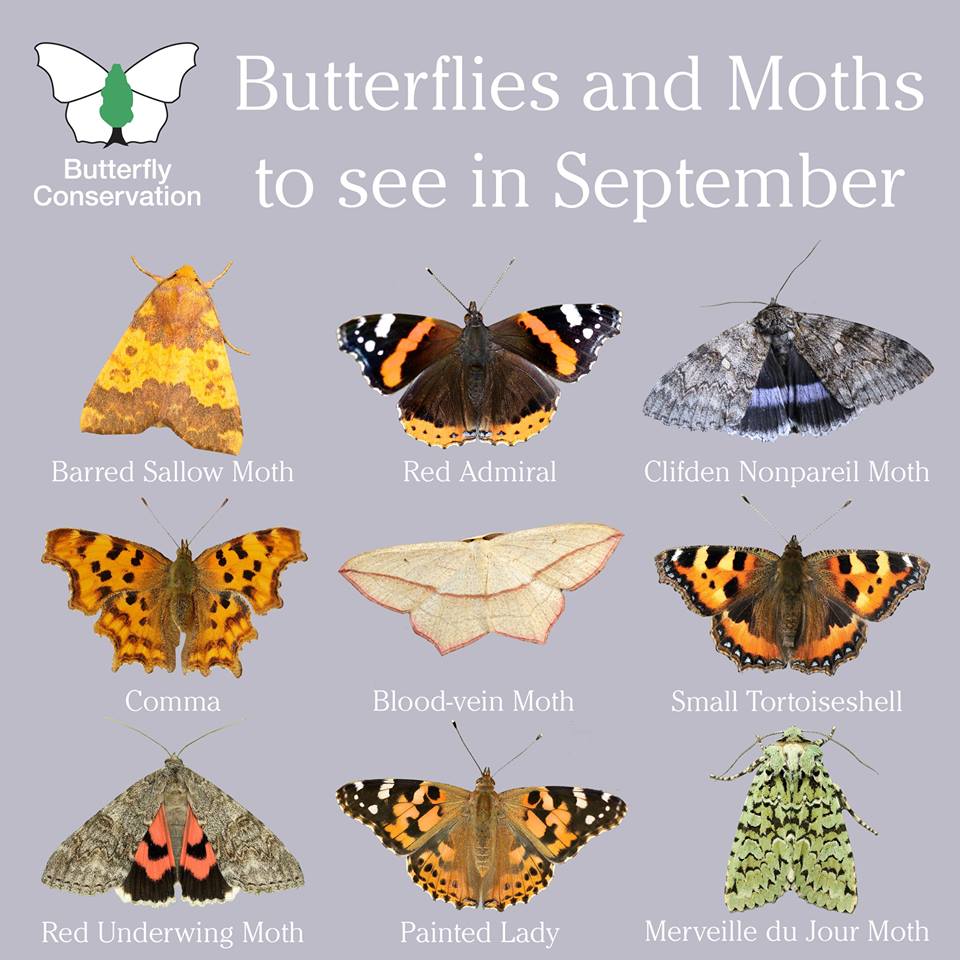 We have been very lucky today with a few sightings, here is a newly emerged Red Admiral sunning itself on a perennial sunflower leaf taken earlier.
Along with this beautiful specimen we spotted a Speckled Wood, Small White and this Small Tortoiseshell having a rest from the blustery weather.
If you don't have a backyard or garden where you can grow late flowering plants and the caterpillar food type to lure these beauties and provide sanctuary, there are some great spots all over the country where you'll probably have some luck.
Your local nature reserve, wetland, park, heath or common is always a good place to start and generally free, or of course one of the many National Trust sites.
Our butterfly colouring book not only engages the reader with colour pens, pencils, paints, pastels and paper but also provides some useful species information and statistics including life cycle, habitat and the preferred caterpillar food diet.
With modern agricultural techniques, mono cropping and global weather shifts all taking tolls on insect diversity in general, it is very important for us as wardens of our planet to consider our own outdoor living spaces and how we can create sanctuaries to counter balance these devastating effects.